Digitally Creative – Urban Design Technology
Your best source for professional and attractive layout designs.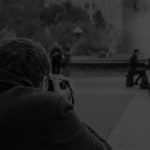 Digitally Creative is a visual communications design studio located in Houston Texas Originally founded in 1999 by Nestor Luis Villalobos, Graphic & Web Designer graduated from the Art Institute Of Houston in 2000. Consultant with strengths in the latest trends in HTML, XML, XHTML, CSS, JavaScript, Client-Side Server pages, Graphics, Web and Multimedia Design, Flash Animation, Programming, Swf-Object, PHP and MySQL.
We provide interactive website development, Graphic Design solutions and consulting services to entrepreneurs, business owners and designers. We have passion for branding and identity, visual design and always pushing open source and Content Management Systems to its limits. Our goal is to build a community of developers and creative agencies that also build on open source platforms.
In the initial meeting, We will suggest and discuss the messages that are wanted and should be transmit to the public.
Our websites are professionally designed for ease of navigation so that visitors to the site find the information they want without much delay.
We optimize our designs so that our websites load quickly. We typically work with graphics and layout design in Illustrator or Photoshop. We will create a storyboard, outlining text and image ideas; however, additional ideas and resources can be submitted at anytime.
Try out our popular package deals that combine the best in web design at the most affordable prices. I look forward to work with you and provide you with the most cutting edge in imaging quality service.
http://player.vimeo.com/video/115919099?title=0&byline=0&portrait=0&color=b2cc02 allowfullscreen